Color in Process Printing
About RGB-CMYK
Scanners, digital cameras and computer monitors use red, green and blue (RGB) light to display color.
Commercial printing presses print with cyan, magenta, yellow and black (CMYK) ink, called process printing, instead of RGB light, and therefore produce a different range of color.
See 4 color process printing explained for more info.
To print on a four-color press, all RGB files must be converted into CMYK color.
---


RGB lights combine to make white CMYK inks combine to create black
Certain RGB colors that you can see on your monitor (in particular, bright blue, green and red) cannot be replicated with standard CMYK inks. These unachievable RGB colors are said to be "out of the CMYK color gamut." When selecting colors for your print project, use CMYK color builds to avoid potential RGB conversion issues.
You are more likely to notice color shifts with solid bright backgrounds.


RGB Colors CMYK colors
(what you see on screen) (printed with ink)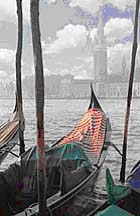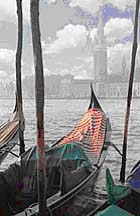 Color photographs do not suffer much from the
RGB-CMYK conversion.
Video about RGB and CMYK color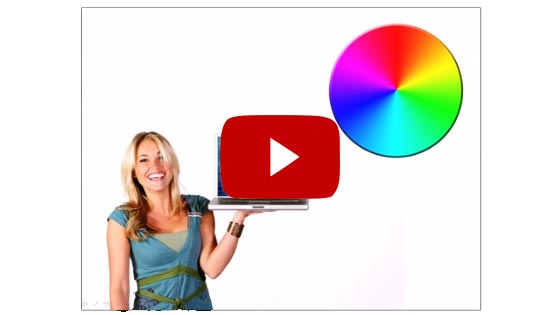 RGB – CMYK Conversion
All RGB files must be translated into CMYK. This conversion can be easily done in most image editing or graphic arts programs.
Our print consultants can convert your RGB files to standard value CMYK colors for print. If you have specific color concerns, you can also speak with one of our professional designers for more control over the final print.
You will have more control over the appearance of your printed piece if you do the color conversion yourself. We want you to be happy, so please take the time to prepare your file properly. Give us a call at 800-930-2423 for assistance.
FAQs
How well will my printing match what I see on my monitor?
Most people are surprised at how well their print job matches what they see. But because of wide differences in monitor calibration and the different technologies used, some printed colors may not exactly match the colors on your specific monitor. Please see our
RGB – CMYK Information
page for important instructions on getting the results you want. Our
Design Hints
page has additional information and illustrations.
Will the colors match a sample I print out on my own printer, or a previously printed sample?
At Printing for Less we calibrate our equipment to a very rigorous industry standard for ink density and color. Due to variation in conditions and equipment, we do not recommend using home or office printers to predict how images or color will render when printed at our facility.
If you require precise color match, please contact us to arrange for a digital color proof. We will produce and send you a hard proof on equipment calibrated to our standard. When you approve and return the proof, we will strive to match the color of the proof when printing your final piece.
There can be additional charges for precise color match services. Also, if you request color correction or other changes after you see your proof, there could be charges for color correction time and a new proof.
Bottom line: the final product we produce for you is unlikely to match the output from your inkjet – it will look more professional!
What is the difference between the RGB and CMYK color space and why does it matter?
RGB refers to the primary colors of light, Red, Green and Blue, that are used in monitors, television screens, digital cameras and scanners. CMYK refers to the primary colors of pigment: Cyan, Magenta, Yellow, and Black. These are the inks used on the press in "4-color process printing", commonly referred to as "full color printing" or "four color printing".
The combination of RGB light creates white, while the combination of CMYK inks creates black. Therefore, it is physically impossible for the printing press to exactly reproduce colors as we see them on our monitors.
Many programs have the capability to convert the layout/images from the RGB color space to the CMYK color space. We request that you convert your colors from RGB to CMYK if your tools allow you to. By doing it yourself, you have maximum control over the results. You may notice a shift in color when converting from RGB to CMYK. If you do not like the appearance in CMYK, we recommend that you make adjustments while working in CMYK (usually lightening). Generally, you should specify CMYK color builds that look a little lighter than you want, since the dots of ink "fatten up" on press, giving you more pigment on paper than you see on your monitor. Be especially careful to keep backgrounds light if there is black or dark colored text over it, so that the text remains readable.