How 4 Color Process Printing (CMYK) Works

---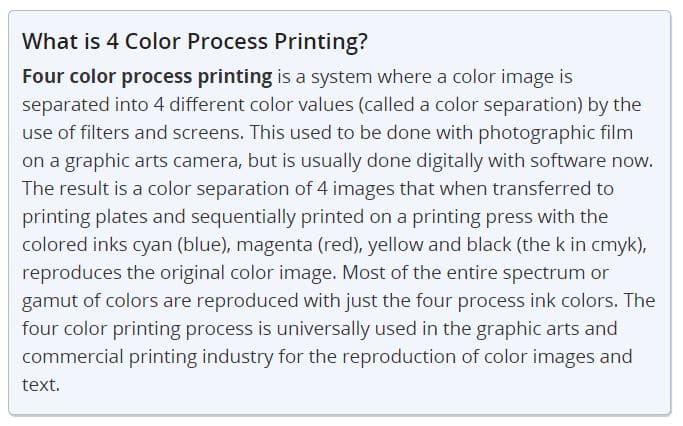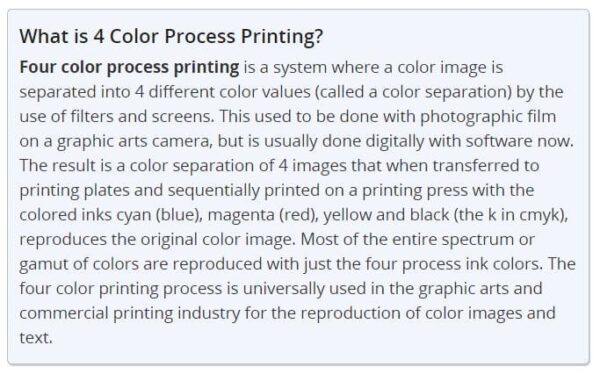 CMYK Process Printing Features
It uses the same 4 standardized base colors all the time (cyan, magenta, yellow and black)
Small dots of these colors are printed at different angles to create the printed image
The most widely used and cost effective color system in commercial printing
It's significantly cheaper than toner based or digital printing for larger quantity runs
The use of color in print increases readership and information retention.
Studies in a major publication revealed that the use of color increased readership by 40% or more. A university study showed a 65% increase in the retention of material when full color was used instead of black and white. See more research about
why color matters
in marketing.
Also see
Color in the Printing Process
for more information on the use of four color process in commercial printing.