Technology is in a constant state of flux. But although the hardware, software, and processes you use will be unique, the basic approach toward managing your color tends to remain the same year over year.
It's a common misconception that before any type of printing, all images must be converted to print in CMYK (the four process color printing inks: cyan, magenta, yellow, and black — the key "color"). While it's been the traditional practice for decades, many consumer inkjet printers now have more than just four process inks, meaning those printers are capable of printing a few hundred or even a few thousand times as many colors as you'd be able to create with just CMYK color printing.
But when you are sending a print design to a professional press, you will still need to convert your color space to CMYK. Otherwise, you risk getting strange, muddy or simply incorrect colors back from the printer.
The Skinny on RGB and CMYK
RGB stands for the independent color channels that make up the digital light display: red, green, and blue.
Think about it: every digital image you'll encounter has been, at some point, an RGB image. This is true even if an image is currently in the CMYK color space, because the devices that likely captured that image — digital cameras and scanners — operate in RGB. They sense and store red, green, and blue light instead of physical pigments.
While progress in flexibility has been made, CMYK conversion is still required when sending out your artwork and images for commercial printing. And converting everything to CMYK before you send your files to print can also guarantee that the printed results match your expectations.
Why Manage Color?
Some designers completely ignore color management and still get acceptable colors in their printed pieces (with "acceptable" meaning good enough for a school fundraiser flyer or a bulletin about the next company picnic). But if you care about getting precise results consistently and want to make the best possible impression on your audience, then you'll definitely want to pay attention to color management.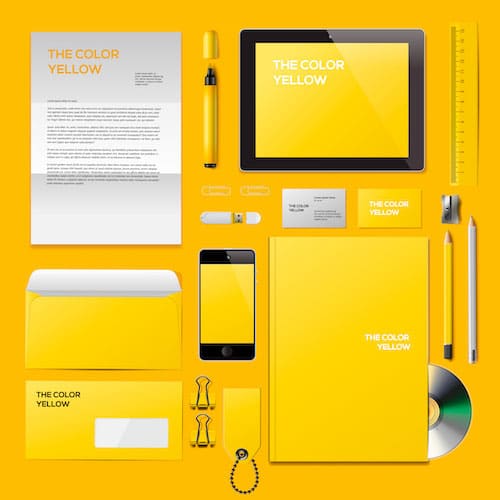 "Color management" is an official-sounding term for changing colors to control the visual consistency of your colors from one display (laptop, smartphone, glossy color brochure, color newspaper) to another. Maybe you need to alter your RGB colors so that your boss's newly designed presentation looks the same on a large wall monitor as it does on your computer screen. Maybe you're going to have to convert the RGB colors in your piece to CMYK so that they'll exactly match your client's brand standards once their newest printer gets the file.
Converting RGB to CMYK
The "shortcut" that many designers take when they have an RGB image that needs to be in CMYK is to toggle the Document Color Mode or Image Mode to CMYK Color.
But not so fast. If your artwork was originally in RGB color mode, you may notice that the new CMYK values aren't whole numbers. This is because there's a wider spectrum of options with RGB color, meaning when you convert to CMYK, there's a chance your printed colors won't exactly match your original intentions.
This is why some designers choose to design in CMYK: they can guarantee that the exact colors they're using will be printable.
It's a bit like translating from one spoken language to another; you can get the general meaning across, but the exact word-for-word translation often doesn't correlate. Similarly, the translation of RGB colors on your screen into physical CMYK printing ink combinations that will print may be a "good enough" approximation but won't be perfect.
Convert to Profile
The best way to convert an RGB image to the CMYK color gamut is with "Convert to Profile." A profile is a description of the output device that tells your software what the colors mean; it defines what cyan should look like, what magenta should look like, etc. "Convert to Profile" means you're trying to make things look the same from one profile to another.
To "Convert to Profile" in an Adobe product, go to your Edit menu, scroll down to Convert to Profile or Assign Profile, and then choose the profile for the printing device or display environment. You may notice there are many different RGB and CMYK profiles.
For example, RGB looks different from sRGB, and the appearance of CMYK depends on your exact output conditions. Once you've checked your original colors and then set the best destination target, your software can manage your colors correctly.
Any visual change you notice once you've converted RGB to CMYK using Convert to Profile might be very subtle, but be aware that sometimes the colors in your image may change significantly. Typically, CMYK makes colors look more dull or desaturated.
Why Would You Keep an Image in RGB?
Staying in RGB can allow you to keep your options open (options which disappear once the wide color range of RGB has been reduced to the much more limited CMYK space).
Because of today's crossover between digital and print, the same artwork must often do double or even triple duty. Maybe one photo will be both printed on a magazine and posted on a website. Perhaps your image will be printed in a booklet, but the printer hasn't yet been chosen and you're still expected to meet the deadline for design. Maybe you're still waiting on a few outstanding quotes for paper stock before the definite specs will be chosen.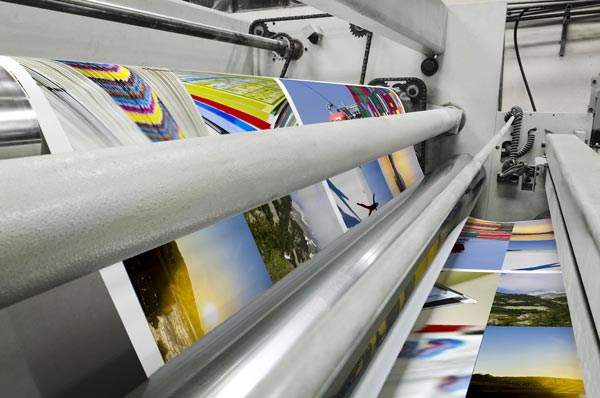 The best way to efficiently manage all this uncertainty may be to keep your artwork in RGB. That way, you'll be able to repurpose the same artwork with less effort. You'll be able to target it to multiple outputs using the relevant output profiles.
Another reason to keep your images in RGB is because you'll often need to go back and make edits (like additional retouching or color correction), and it's much more preferable to make image edits in RGB, where much more of the original image data still exists.
If you really need to convert your artwork to CMYK, at least wait until you're sure no more edits will be needed. The reason? Once you've converted your artwork to CMYK, you'll never be able to convert it back to the original color range and intensity. So keep your options open, and let your software program (like Adobe InDesign, for example) do the any conversions to CMYK at the very last possible moment: when it's time to go to print or export to a PDF.
Need help with your printing? Talk to a live print expert today: 800-930-7978.