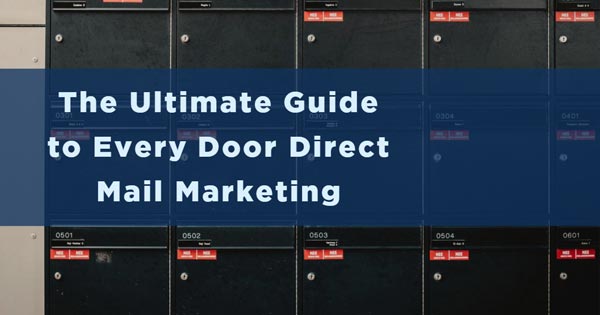 How to Craft a Successful Direct Mail Campaign
Almost everyone in the entire world has been on the receiving end of an Every Door Direct Mail® (EDDM®) campaign. Even if you have recently changed your address, there will always be that business postcard promptly waiting inside your mailbox, usually marked "Postal Customer". That is why EDDM campaigns are so effective. In a progressively more digital world physical pieces of mail still make it to your mailbox and in front of your very eyes, shutting down the outdated "print is dead" philosophy and giving direct mail marketers an edge they can't get online.
With EDDM®, you can cast a net into a concentrated area to maximize your direct reach. A well executed EDDM® campaign is the perfect way to get your message into the hands of every person in a specific geographic region — all without the cost of purchasing mailing lists and permits. Remember all those glossy flyers from your county's representatives? EDDM® is made for the campaign trail. Pinpoint who your demographic is and only send mailers on your route matched with your ideal consumer. You can tailor your marketing material to better fit your postal route. EDDM® is ideal for political organizations, businesses and individuals looking to gain the attention of basically anyone (think "Local Postal Customer").
Every Door Direct Mail Marketing Reigns Over Digital Avenues
What's so efficient about EDDM® is the streamlined organization and transportation. There are reduced sorting and transportation costs associated with EDDM®, which translates to a reduction in cost incurred by the USPS carrier, which is then passed on to you. Some of the best-suited candidates for EDDM® are political groups looking to drive awareness of candidates/issues, and businesses looking to reach out to targeted customers in a specific geographical area. The number one value in an EDDM® campaign is the Reach. Direct mail marketers like political candidates want your votes, which means they have to reach out to you first. first.
With a never-ending election cycle, it's time to get a jump on the campaigning and get your direct mail marketing started!
Cast The Direct Mail Marketing Net
There once was a push to make everything digital, but in recent years there's been a resurgence of interest in direct mail. Digital marketers have realized that their online campaigns can only reach so far before they're automatically filtered into the junk folder, removed by ad blockers, or skipped over on social feeds. By striking a balance between digital calls to action to sign up for email newsletters and Direct Mail Campaigns, marketing professionals are shifting to a mix of online and offline channels to maximize their marketing effectiveness. They realize that the expansive digital ecosystem produces an overwhelming amount of information that can be easily replaced, updated, and ignored by potential customers. It takes a whole lot of effort, but people do have the option to hit that " Unsubscribe" link in the fine print. So, you may have reached your customer only for them to part ways with the message almost instantaneously. By including print, marketers can incite a 1:1 dialogue with their prospects, which creates lasting, engaged customer relationships. That is the long way to saying "print isn't dead," despite many arguments.
According to a ProPrint survey, 79% of consumers act on a brand's direct mail piece immediately, while 56% found printed material to be the most trustworthy out of all media channels.
Four advantages to direct mail marketing (EDDM®) campaigns:
Reach. The ability to select specific zip codes and carrier routes allows you to target geographically, ensuring your message reaches consumers in areas most relevant to your business. You can search for your consumer market by narrowing down your audience by income, age and location. Additional demographic filters exist if you have a slightly more targeted methodology, such as home ownership, gender and household or family size. You can also use the EDDM® Mapping Tool from USPS to search for your ideal route. Ideally your reach targets only customers in your ideal market, which will lead a promising amount of conversions to your business.When going through the route reach process, USPS will ask your Route Type. You are then able to select one or more types between: residences by city, neighborhood, rural or highway and PO Box. The next prompt will ask for your Address Type (labeled Residential or Residence) which are divided into three selections which you are allowed to pick one: Business & Residential, Only Residential, or a targeted age group anything from legal age to senior citizen. Besides the design process (which hopefully you already have done) searching for your route will be the only tedious hurdle in beginning your campaign. Remember the route can make or break the campaign's success. Make the most of your marketing dollars and take the time to find the best route for your direct mail campaign.
Flexibility.

This measures the size flexibility of your message. What kind of impact do you want your message to leave? The

variety of postcard sizes

available provides flexibility with your messaging. The smaller formats allow for punchy and compelling copy while larger formats offer room to tell the full story of your product or service. At Printing for Less, we offer many USPS templates in all different sizes for postcard printing. Not sure what your message is going to be? Try out a mockup template before you decide to complete your order.

Value.

Without an EDDM® campaign, large mailing requires a postage permit as expensive as $400 per permit. With an EDDM® campaign provided by Printing for Less, we waive that fee. USPS provides a simplified address system so that you never have to pay the price of mailing list. With no mailing permits or lists to buy and with postage at only 15.7 cents the program is highly economical. We even offer reduced postage rates for non-profit organizations.

Effective.

Print complements repetitive digital cycles and actually strengthens the overall effectiveness of a digital campaign. Providing something you can handle and read, grabs the consumer before they decide their next interaction with your business. By adding a high-impact, personalized tactile touch, you create true multi-channel campaigns, which increases exposure, response, and prospect engagement. Print is a low cost addition to your EDDM® campaign that could be the tipping point to beginning a lasting consumer to business relationship.
Choosing the Right Printing Partner for Your Direct Mail Marketing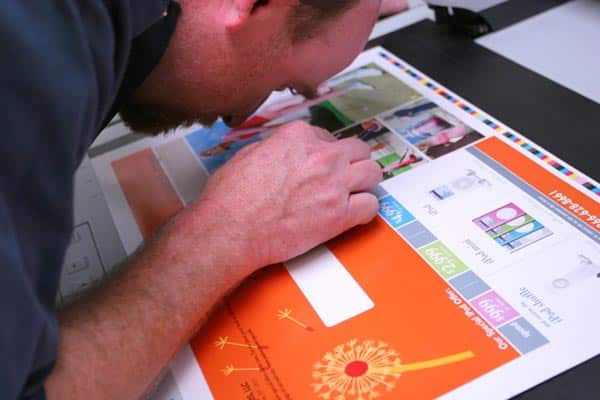 Your printing partner can make all the difference in how effective your direct mail marketing is. The less time you devote to coordinating the details of an EDDM® campaign, the more time you have to focus on growing your business. Printing for Less offers all of following tools you will need for a successful campaign. Selecting a printer that has the capabilities to execute all aspects of an EDDM® campaign is important, so when searching for a direct mail marketing partner look for one that provides:
Sending Your Direct Mail Marketing Order
After you've made the final decisions on your route map, schedule all your orders to be dropped off at the post office that is designated to your account. Choose a drop off date for your mailers then a payment prompt will highlight options to pay online or pay at the post office. We mentioned that finding an EDDM® mailer that will do all of the legwork, like picking up, dropping off, and sending mailers is ideal to ensure that your time is used wisely.
However, if you should choose to coordinate your own transport for the mailers, make sure that you have filled out the correct forms, bundle your postcards, and deliver them to the post office with in an orderly stacks of 50-100 cards. Your order should be labeled with the correct USPS forms and contain a postcard count. You can ship or drop off your orders at the post office that is designated to your account, whether it's BMEU or an EDDM® Retail Account. BMEU policyholders have to drop off their order at the post office that holds their permit. Retail Accounts must drop off their mailers with the post office that is matched with your route.
Make the Most of Direct Mail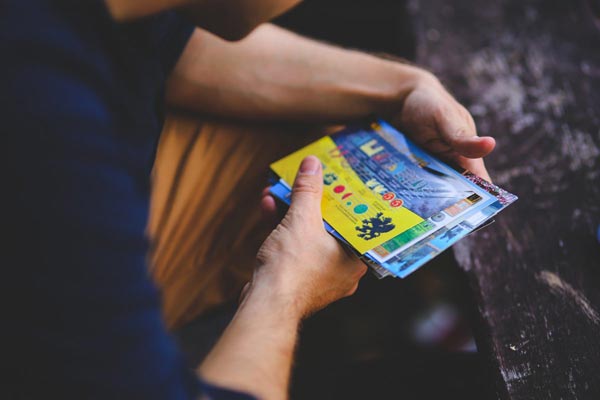 Once you understand the logistics and targeting associated with direct mail marketing, the final component to a positive ROI is the actual composition of the piece. The design process can be a ship on rocky waters, so it's best to keep in mind a few best practices to make this project quick and on its way to doorsteps.
Design.

Use strong creative direction by using simple color palettes paired with a few eye-catching tones like metallic or chrome. Use design features that, to the touch, feel memorable like raised cardstock or glossy finishes. While a full-color piece will cost a bit more, the impact can greatly outweigh the cost variance. Things like high-resolution images, bold colors, and clean typography create a high-impact piece that will stand out in the mail. Remember, if it looks bare and scrappy then your mailer might be destined for the discard pile.

Copy.

Even with the larger size postcard, every word counts. Think about concise, catchy, and compelling copy. Use bold active language that draws readers in to whatever it is your selling or offering. Activate their minds to make a decisive action. Provide enough information to educate, in a way that keeps your prospect engaged and leaves them with something memorable. Make it active or give your reader a task like applying a coupon code or signing up for promotional discounts. Or if you're online, drive them to your website by providing a welcome discount code.

Tracking Measurement.

Being able to measure your EDDM® campaign by tracking gross response rate is the best and most accurate way to prove your campaign's success. Do you want them to call your business? Come to your store on a specific date for a sale? Or would you rather them find you online? Making the best call to action related to your business is key to getting successful response rates.
Tracking Your Direct Mail Marketing Campaign
Phone Number.

If you choose to add a phone number with tracking capabilities, your marketing team will be able to track recorded inbound calls to your tracking number. Tracking numbers help with measuring which offer generates the most response, how many responses a certain mailer receives, what time of day you receive the most calls, and how your team handles incoming calls.

Website URL:

Adding something like a website URL is a reliable way to track visitors to your website, who may want to book a professional service or make a reservation. If you're a restaurant or offer salon and spa services, this is the best call to action! Drawing your consumer into your mailer will lead them to your website. Offering a coupon discount code for salon service will incentivize your customer and lead them to your website to schedule an appointment. If you're a new restaurant in the neighborhood, your mailer could offer a discount on your first meal if you present the mailer or book a reservation. Mailers that offer a lead to goods and services are always successful.

QR Code:

The ever more popular route of CTAs is the quick response (QR) code that is friendly to scanners on most smartphones. You can label smart codes like these onto your mailer to connect someone's mobile device to your business. QR codes often contain data that, once scanned are linked to the device, are tracked and lead to a website or an application that contains the mailer offer. In conclusion, QR Codes are a quicker way to drive your consumers to your website with little effort and increase total conversion rate.
Being able to prove and improve your marketing spend is a critical component. Special offers, QR codes, and dedicated URLs are all viable ways to track the campaign and reinforce a multi-channel strategy with the ability to track whether or not consumers are converting. Depending on which strategy you decide to use, be sure that your message is clear and direct, so customers know exactly what to do and where to find you.
Measuring Direct Mail Marketing Performance
In preparation for your next campaign, the best route of action is to measure your previous EDDM® campaign performance. By using many tracking tactics like Google Analytics, you can track your response rate from your campaign from any of the methods that we mentioned above. According the Direct Marketing Association in targeted direct mail households, the response rate is 9% and 5% prospective rate, which are both higher than email, paid search, online display and social media combined.
Responses / Pieces Sent = Response Rate
To ensure the most accurate collection of your EDDM® response rate, take quality assurance in training your sales team to acquire and code leads accordingly as they are logged in an analysis tracking program. This should be practices every time a new tracking method is introduced or changed to an EDDM® campaign.
Next Steps: Direct Mail Marketing Best Practices
Now what? You've mailed out your campaign and are collecting your results and watching the growth. As you observe your successes and reevaluate missed opportunities, take into account which tracking methods have been installed. As a best practice for your next campaign, make sure you're recording all new avenues of tracking methods. Be sure you're saving your results from past EDDM® campaigns. In the future you will observe and compare each campaign's key performance indicators (KPIs) to see if your returns are improving and if it's worth your marketing investment. One of the key components of compiling the best results is to consult your past campaign components before beginning the next campaign. Examine your mailer and see if there are any errors or misinformation or take a user experience survey. Arguably the best way to troubleshoot and measure your direct marketing campaign is by segmenting your audience. It all goes back to choosing your direct mail route: try segmenting your route to better fit your business or product.
Now that we have laid all of our reasoning out in the open, does your business need a direct mail marketing campaign? Check out why an EDDM® campaign is the perfect mailing option for your business. Just remember, each step of the process is just as important as the other steps. Your mailing route is just as important as the design. Designing a perfect mailer that doesn't reach your targeted market could be a shot in the foot for your business. Or, a mailer with a poor message that does get into the hands of consumers might not make the mark you want. Take extra care in choosing your route and design to ensure your message gets into the hands of your potential consumers. Every Door Direct Mail® is a highly effective approach to drive actionable results. Out of all other marketing mediums, including: paid search, social media, online display, and email, direct mail has continued to reign supreme as the most successful tactic. And now that we're in a new election cycle, it clearly shines as a cost-effective, powerful channel to engage your constituents. Contact us today to get your EDDM® campaign started!
Need help with your print? Talk to a live print expert today: 800-930-7978.