Print never fails to inspire talented designs, just check out the business card Printing for Less printed for interior designers Home Decorable!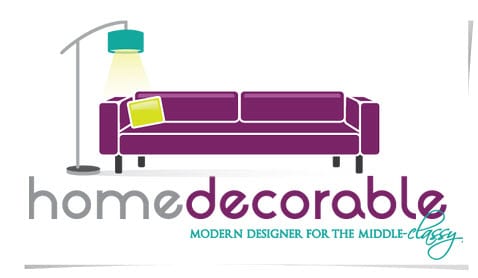 Foil stamping is a sharp way to add some zest to your business cards, and always catches the eye of prospective clients and contacts. Home Decorable defines themselves as a "modern designer for the middle classy," and they wanted a card that showed their design skills right off the bat.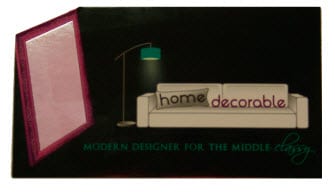 Instead of simply including some decorative foil outlining around the card, Home Decorable actually designed a living room scene on the business card – with the square silver foil appearing as an oversized mirror in the room. There is also a small die cut at the top of the mirror to accentuate it even more.
The use of the silver foil on this card really makes the mirror come to life, and simply can't be ignored. This is definitely one of the most creative uses of custom effects we've ever seen on a business card!
Contact Printing for Less today, and find you how your next business card can rise above the rest!
Need help with your print? Talk to a live print expert today: 800-930-7978.