It's Right. It's On Time. Or It's FREE!
Expert Help on all Your Projects
High Quality and Fast Turnaround
100% Satisfaction Guarantee!
Soft Touch® Coating
Soft Touch
®
is a departure from the ordinary. It is a coating that, when applied, creates a velvety texture. The paper becomes "soft" to the touch and increases the tactile appeal. Soft Touch
®
coating creates a softer look and feel on printed materials than either aqueous or UV coating, while creating a barrier which is fingerprint resistant. Darker color palettes will appear more muted, sophisticated, when Soft Touch
®
is applied. To minimize the flattening of images, it is best applied over high gloss paper stock. Soft Touch
®
coating is applied in-line as a part of the printing process and assists with a quick drying time. This coating also protects the sheet from scuff marks during finishing operations like binding, folding, or cutting. A similar effect can be achieved by laying matte film lamination over the printed surface, however this process is more costly and time consuming than Soft Touch
®
, and adds excessive weight and thickness to the piece, making lamination less suitable for mailings. Soft Touch
®
dries fast, is non-yellowing, and is
eco-friendly
. Luxurious and sophisticated are words often used to describe the effect Soft Touch
®
coating produces. This tactile sensation increases the engagement with your prospect or customer. Sometimes referred to as soft feel, liquid velvet, or gentle touch, by various manufacturers, Soft Touch
®
coating provides an attractive and practical option that results in a svelte presentation. Almost any printed product can benefit from this coating. Create silky business cards, satin feel brochures, and velvety postcards and catalogs. You name it, we can do it. Call 800-­930-2423 to consult with one of our printing experts. You can instantly order amazing
business cards
,
brochures
,
catalogs
,
postcards
, and many other products with Soft Touch
®
coating. Incorporate Soft Touch
®
coating on your finished product to add a touch of class.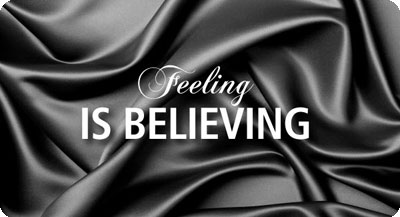 Have questions about using Soft Touch® coating on your project?
Give our print experts a call at 800-­930-2423.
Get Pricing for Soft Touch Coating
PFL is a marketing technology company that provides printing, mailing, fulfillment, and marketing automation services to over 200,000 businesses from startups to the Fortune 500. Our 100,000 sq. ft. state-of-the-art facility provides a one-stop shop for all your company's needs, from marketing advice, design services, sustainable print and mailing solutions since 1996. Our highly qualified team of 300+ employees deliver exceptional print quality with award-winning customer service backed by our A+ BBB rating and 100% satisfaction guarantee.