It's Right. It's On Time. Or It's FREE!
Expert Help on all Your Projects
High Quality and Fast Turnaround
100% Satisfaction Guarantee!
Holiday Business Greeting Cards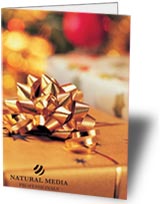 No matter what your budget, we can help you reach out to your clients during those key times of the year that are ideal for keeping connected. Our selection of special features can assist you in making your cards stand out and make a lasting impression. Customize your cards with metallic inks, foiling, embossing, de-bossing, die-cuts, personalization, gloss, matte, and specialty papers to name just a few Don't have a card designed yet? Let us create a great card for you from one of our
holiday card design templates
. It's a super option if you are in a hurry to get that last minute order in! If you have a large list of recipients and cost is a factor, consider an attractive Holiday Postcard Greeting as an alternative to a traditional card. The postcard can have all of the vibrant appeal of a regular greeting card, yet cost less. It will also significantly lower your mailing costs. Greeting cards for business don't need to be cold and impersonal, but should steer away from inappropriate humor, overtly religious themes (unless you are a church or religious organization), and any politically charged content. The following tips can help you create an engaging corporate greeting card:
Connect the Greeting to Your Company: Business greeting cards should be attractive while reflecting the personality of your organization. Try to incorporate your logo or motto, thank your customer for their business, and invite them to do business with you in the New Year.
Keep It Personal: Corporate cards that fail to have a personal signature or at least utilization of the customer name come off as impersonal, or worse, indifferent. Taking the time to sign each card is important. Another way to help warm up the greeting is to utilize our variable data printing. We can take your mailing list and print each individual recipient's name on targeted areas of the card.
Invite the Customer to Respond: Don't be afraid to put a special offer, just for current customers, or a call to action in the card. Be sure to make it light-hearted and in keeping with the spirit of the season. For instance, you may want to offer a "Santa Charade Discount". This special promotion can invite the customer to visit your store and say "Ho Ho Ho" to the sales clerk to receive an additional 25% off during the holiday season. Get creative with what your company has to offer!
Business greeting cards during the holidays should not be overlooked as a special way to make an impression on your customers. Amazingly, the majority of companies still do not send out any special recognition to their customers during the holiday season. When you choose to connect with a holiday card, you are setting your company apart and showing you sincerely value your clients. Recognizing and honoring your customers during the holidays is a classy way to keep you top-of-mind and to give back to the people who make you a success. Keep in mind that it is 70% more expensive, not to mention difficult, to gain a new customer than to keep an existing one. This truth alone is good reason to connect with your current customer base.
Let us help you get the jump on the holiday business greeting card season!
Just give us a call at 800-930-2423!