Gain Attention and Affinity for Your Brand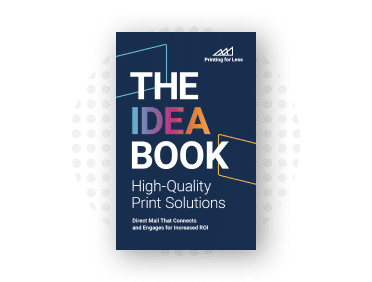 Today's digital world is a packed space, and cutting through it to get your customer's attention is next to impossible. Download our Idea Book to learn new ways to cut through the digital noise and leverage connection in your marketing motions.
Get inspired and create authentic moments. We invite you to use the many examples and tips in this book as inspiration for your next campaign.
Fill out our form to download a copy of the Idea Book.