Reseller Program
Professional Wholesale Printing Services
Printing for Less Pro, our reseller program, is designed to make it easy for designers, marketing agencies, and print brokers to offer high-quality printing to their clients. If you're looking for wholesale pricing, blind shipping, or bulk printing services, our reseller program is the perfect fit. Enjoy trade printing with a dedicated customer support team and priority order processing!
Print Reseller Program
Our Printing for Less Pro reseller program is designed for printing professionals, marketing agencies, and designers who need flawless results at wholesale prices.
---

Custom Work Is Our Specialty
We are the best at custom orders. From die cuts, embossing, foil stamping, packaging, and more!

Fast Production Speeds
Don't sacrifice quality for speed, we can do both while keeping prices affordable. We can handle bulk printing orders too!

Product Development Services
Bring your idea to market, or expand your reach with Printing for Less's skilled support. We will assist with the research and development process on your product.

Fulfillment and Storage
If your business is growing, it can quickly become impossible to manage day-to-day operations and handle fulfillment. Printing for Less can accommodate a wide range of needs, including inventory management, branding control, order fulfillment, blind shipping, kitting, bundling, direct mail, and product distribution. Let us partner with you to create the perfect fulfillment solution to help your business grow.

Kitting and Bundling Services
Our turnkey solutions will handle all the logistics of printing, kitting, bundling, and mailing your materials.

Dedicated Customer Support Team
We help you every step of the way, from strategy, to ordering, to proofing, to shipment and delivery, to measuring success.
We're Committed to the Success of Your Project From Ideation to Implementation
Trusted by some of the biggest brands you know (and independent ones you should!)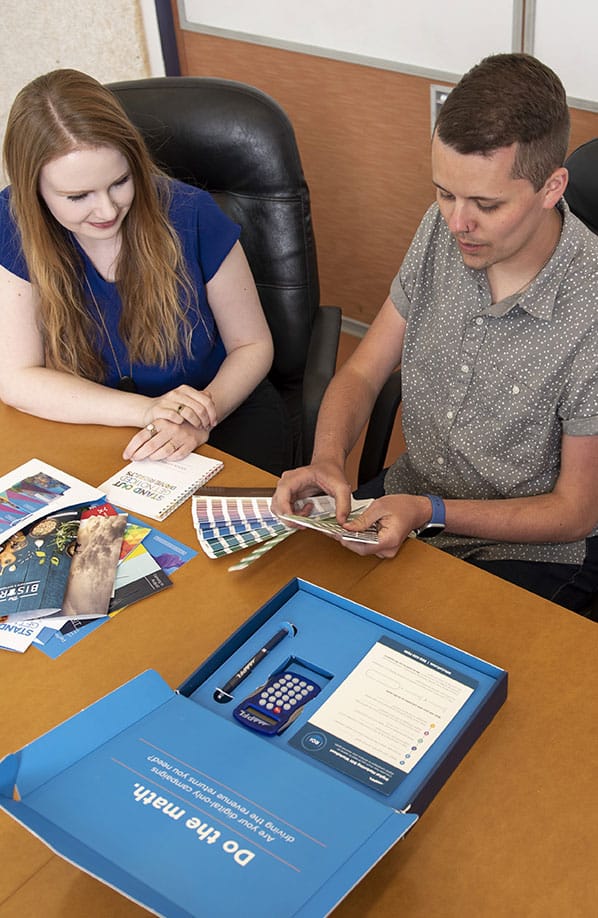 Need Help Deciding Where to Start?
Contact us by phone or by the form below for assistance.