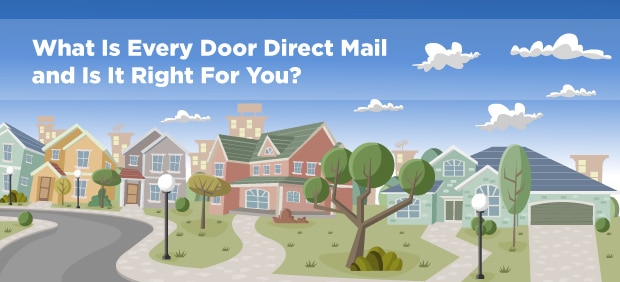 Like most small business owners, you've probably heard the term EDDM and wondered what on earth it was. EDDM, or Every Door Direct Mail, is a simple but powerful small business marketing tool that gets your message in the hands of select potential customers.
EDDM is a USPS based direct mail program that lets you advertise your business based on carrier routes. This is a great way to target potential customers in a specific geographical area. There are many different options and best practices when it comes to running a great EDDM campaign. That's why we've put together our favorite tips for doing just that. In the article, we'll answer your questions about:
What EDDM is
How EDDM works
If EDDM is right for your business
Best practices for great EDDM
Need help with your print? Talk to a live print expert today: 800-930-7978.