Click to Get Started!

Find out why these Nashville businesses
use PrintingForLess.com.
Accelecare
Accuvein
Alb Engineering PC
American Contractors/Image Marketing Group
American Warp Drive
API Technologies Corp
Bar Method Nashville
Beahm Design
Best Fairy Books
Bob's Business, Inc
Boco Design House
Catalyst Media Group
CELEBRATE!
Cintas Document Management
Closet Master
CMT, Nashville
Cognito Creative Graphics
Diagnostic Health
Why hassle with a local printer when online is quicker, easier and cheaper?
We are the premier online printing company for thousands of business in Tennessee and every state the US. Find out how efficient, easy and safe it is to order your commercial printing online. Our quality printing and on-time delivery is guaranteed. Many people find it much quicker and easier to use us than drive to a local Nashville printing company, saving valuable time and money better spent on marketing materials to help grow your business. No gas and no taxes! Less time and less hassle! Our award winning personal help and service is superior to what many get from their local printing companies. Read a few of our customer's reviews of us to the right, or
hundreds more here
. We'll help you get it done right and on time, or it's free! We specialize in helping companies market their business with high quality marketing materials. We'll work with you to make sure your designs print correctly, and even help with the design if needed. Our mailing experts can assist you in getting a cost-effective direct mail campaign produced and mailed to reach thousands of potential customers with your message. Give us a try today!
"Thank you PrintingForLess! As my business grows I just know that you will be a part of it. Your professional and courteous service is second to none. You told me exactly what to expect and you delivered. By the way -- the cards were beautiful and they were well received by my client. You certainly made me look good! Thanks again!"
Ben Allen
Memphis, TN

100% Satisfaction Guaranteed
We offer a %100 Satisfaction Guarantee on all of our products and services!
More...
Ben Allen, Allengraphics
Memphis, Tennessee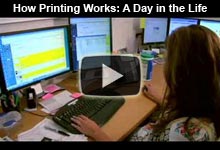 Video Tour of PrintingForLess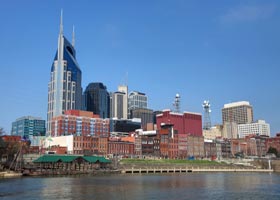 Your beautiful city, Nashville, Tennessee
Learn more about Nashville
PFL is a marketing technology company that provides printing, mailing, fulfillment, and marketing automation services to over 200,000 businesses from startups to the Fortune 500. Our 100,000 sq. ft. state-of-the-art facility provides a one-stop shop for all your company's needs, from marketing advice, design services, sustainable print and mailing solutions since 1996. Our highly qualified team of 300+ employees deliver exceptional print quality with award-winning customer service backed by our A+ BBB rating and 100% satisfaction guarantee.