2023 Holiday Lookbook
Have the best holiday season by celebrating customers and prospects with direct mail solutions that really deliver.
Truly remarkable gifts that spark joy!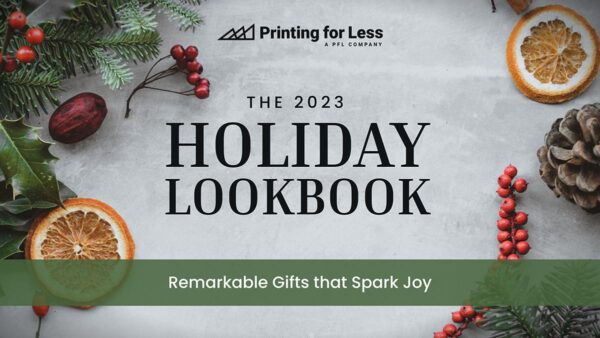 Printing for Less celebrates giving gifts that do more, and we invite you to join us in that celebration! This carefully curated catalog is chock full of ideas that will make your holiday giving the best ever.
What's more, we're proud to offer environmentally and socially responsible products—products that you can feel good about with items from forward-thinking brands that give-back socially and environmentally. Truly remarkable gifts that spark joy!
From simple holiday greeting cards and edible delights to cozy holiday classics and gifts for VIPs, our "2023 Holiday Lookbook" has it all.
Fill out our form to download a copy of the Lookbook.