2023 Fall Lookbook
Fully branded direct mail solutions by Printing for Less
We're proud to be your partner for environmentally and socially responsible products. In this "2023 Fall Lookbook" we feature purpose partners, brands that give back, are responsible sourcers, feature diversified ownership, and make eco-friendly and sustainable products.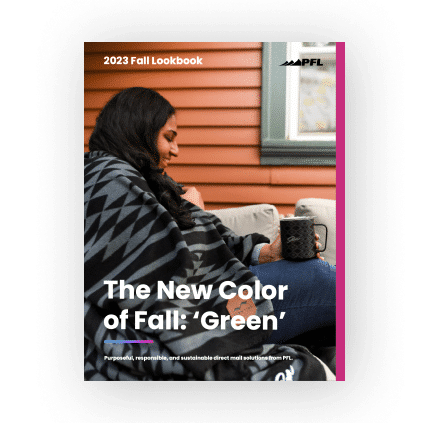 Stewardship
Send products that you can feel good about with items from forward-thinking brands that give-back socially and environmentally.
Sustainability
Sustainable and eco-friendly products that are better for the planet.
Breakout
Cool, new, innovative products that are worth a closer look!
Printing for Less believes promotional products should be more than just generic swag, and this highly illustrated, full-color catalog proves that personalization is possible at all stages of the customer journey.
Download the "2023 Fall Lookbook" now to find just the right product for just the right customer or prospect.
Fill out our form to download a copy of the Lookbook.