Click to Get Started!

Find out why these Albuquerque businesses
use PrintingForLess.com.
Allegro Marketing
Critical Illness and Trauma
New West Publishing
Pilates Southwest
Southwest Federal Credit Union
University of New Mexico
UNM School of Medicine
Outskirts Press
Coldwell Banker Legacy
Development Managing Consultants
Dynamx Digital
Memorial Hospital
Omnisleep, LLC.
Matrix Medical
Technology Ventures Corporation
Whisque Mesquite Grill & Bar
Why hassle with a local printer when online is quicker, easier and cheaper?
We are the premier online printing company for thousands of business in New Mexico and every state the US. Find out how efficient, easy and safe it is to order your commercial printing online. Our quality printing and on-time delivery is guaranteed. Many people find it much quicker and easier to use us than drive to a local Albuquerque printing company, saving valuable time and money better spent on marketing materials to help grow your business. No gas and no taxes! Less time and less hassle! Our award winning personal help and service is superior to what many get from their local printing companies. Read a few of our customer's reviews of us to the right, or
hundreds more here
. We'll help you get it done right and on time, or it's free! We specialize in helping companies market their business with high quality marketing materials. We'll work with you to make sure your designs print correctly, and even help with the design if needed. Our mailing experts can assist you in getting a cost-effective direct mail campaign produced and mailed to reach thousands of potential customers with your message. Give us a try today!
"I've had projects in the past where printers have struggled with color balance. My post cards arrived from you today and look wonderful; right on the money. My one complaint is that I didn't order more. After this "test" order, I'll know better next time. From your easy to use site, to the cards arriving at my door, it was a pleasure to use your service. Thanks again for a job well done."
David Worcester, David Worcester Designs
Albuquerque, New Mexico

100% Satisfaction Guaranteed
We offer a %100 Satisfaction Guarantee on all of our products and services!
More...
Shannon Merewether, Living Social
Albuquerque, New Mexico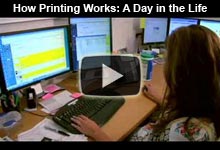 Video Tour of PrintingForLess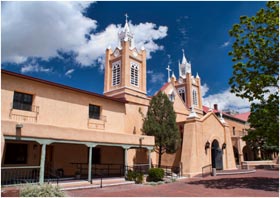 Your beautiful city, Albuquerque, New Mexico
Learn more about Albuquerque
PFL is a marketing technology company that provides printing, mailing, fulfillment, and marketing automation services to over 200,000 businesses from startups to the Fortune 500. Our 100,000 sq. ft. state-of-the-art facility provides a one-stop shop for all your company's needs, from marketing advice, design services, sustainable print and mailing solutions since 1996. Our highly qualified team of 300+ employees deliver exceptional print quality with award-winning customer service backed by our A+ BBB rating and 100% satisfaction guarantee.