We will be closed December 25th and 26th for the holidays.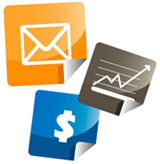 Secrets to Direct Mail Success Every Business Must Know
Once perceived as junk mail, recent studies indicate that consumers consider their traditional mail channel a valuable means of learning about new offers and products. Learn about the best practices for direct mail and review ideas and concepts you may not have considered. Download the whitepaper now to be in the know!